WHAT IF I WANT TO CANCEL?
The Starter Coffee and a Classic book box is the perfect gift for the reader in your life. We carefully curate the boxes to be themed around classic novels each month, focusing on great bookish brands, local and international artists, and many of our own hand-made items. Each Coffee and a Classic book box is going to be a special collections of thoughtful items.
The Starter Book Box includes:

A classic book

Something to sip on (coffee, tea or hot chocolate)
Two bookish items

A bookmark
The Starter Subscription is perfect gift if you are looking for a great Coffee and a Classic experience but may be concerned about food allergens or you know the recipient already has too many coffee mugs in their life.

This product is a single box gift subscription and will not renew
NOTE: The following images / reviews are of the STANDARD Coffee and a Classic book box. The STANDARD box includes all of the items you will receive with the STARTER subscription with the addition of: a mug, a snack, packaged in a reusable photo box.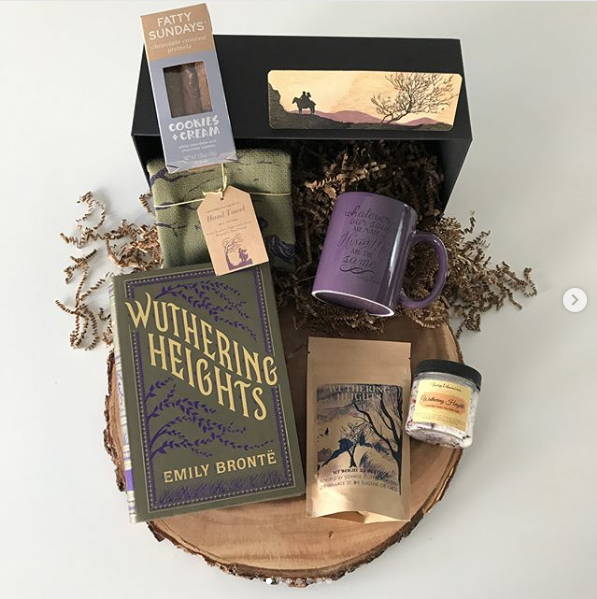 I just got my first box today, and I'm in love! 😍.. When I opened the shipping box I was instantly delighted! .. I highly recommend this box! I need more classics in my life, and coffee is life, so it's a win-win situation. 😍☕️📚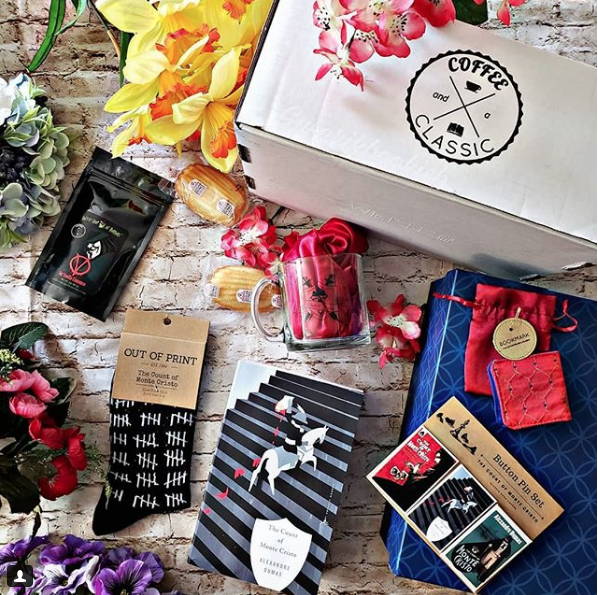 This @coffeeandaclassic box is so beautiful this month.I love everything in it. I've always been so interested in reading The Count of Monte Cristo, but I'v been so hesitant to buy it (it's thick, almost 1500 pages). Hopefully I'll read it soon.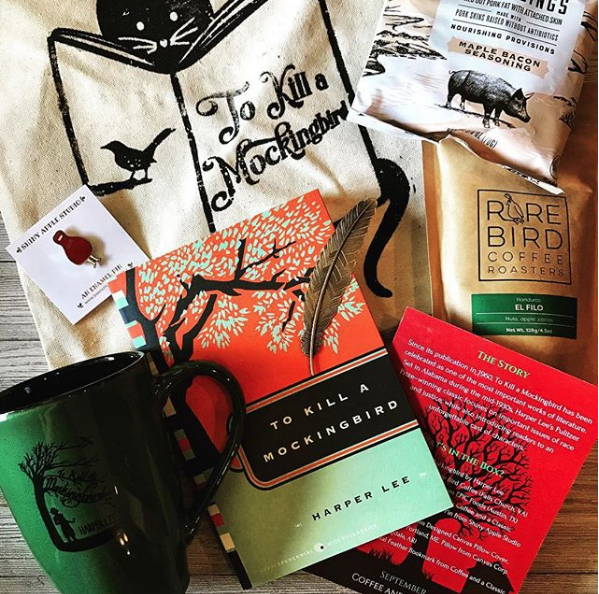 I'm absolutely IN LOVE with this month's #coffeeandaclassic book box!!! 😍😍😍😍 @coffeeandaclassic Thank you!! #tokillamockingbird #harperlee #subscriptionbox #classicbooks #coffee #bookstagrammers #bookstagram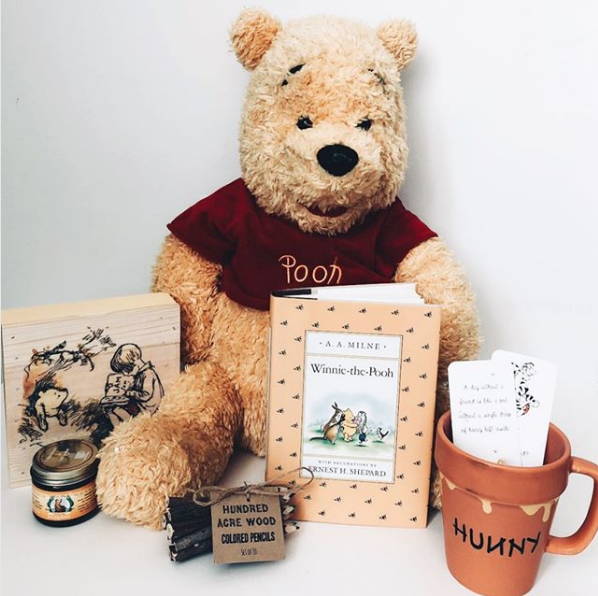 Absolutely love this month's children's box from @coffeeandaclassic ! Box did not include the giant Winnie the Pooh ✨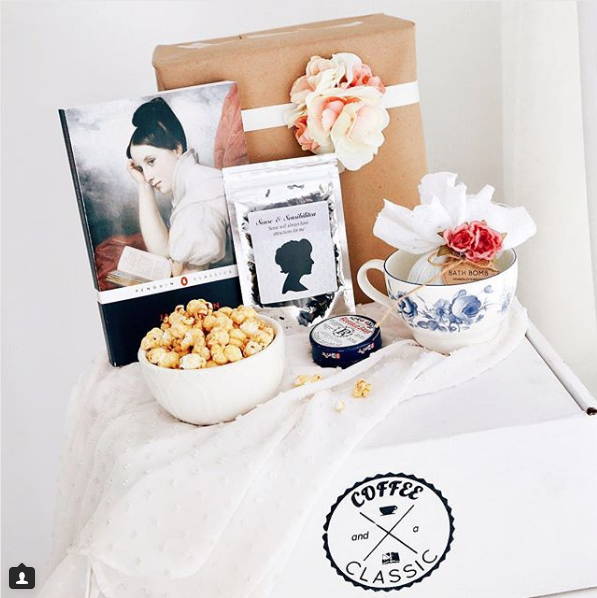 There is nothing better thank curling up with a good book, and some hot tea. Thank you @coffeeandaclassic! What more do you need for a relaxing afternoon? I love this company because they do different themes for every month of the year... and every book is timeless. If you are a bit of a homebody like me I highly recommend subscribing to this box of magical goodies✨📚 #literature #coffeeandaclassic #subscriptionbox
@caffeinated_bibliophile_31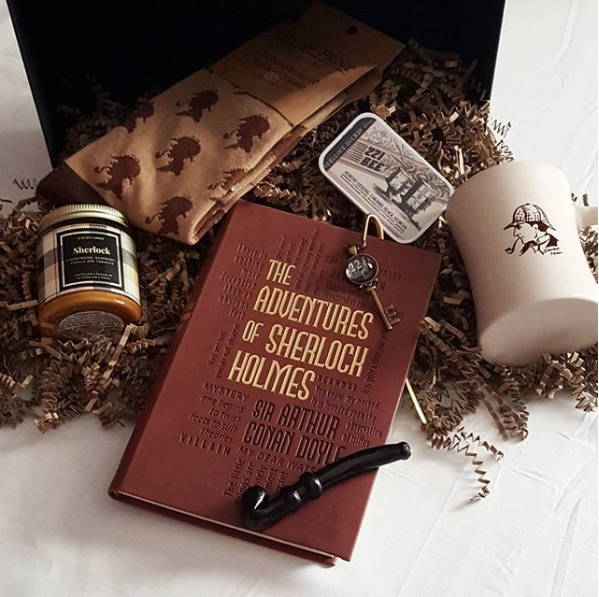 I am in love with this subscription box from Coffee and a Classic! It is so wonderfully put together. Books are good for my heart, but they hurt my wallet 😜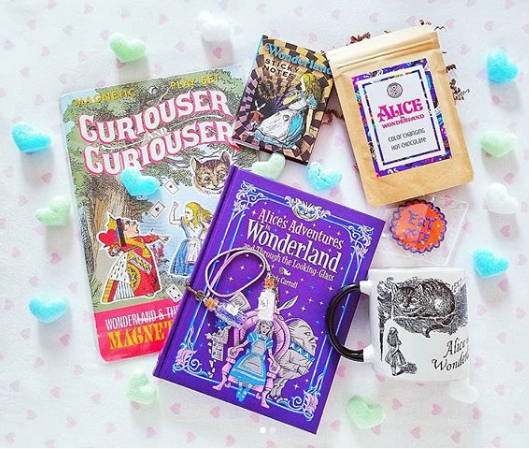 I ADORE this month's coffee and a classic box!!❤ Everything was just so perfect, and look at the bookmark😍 I LOOVVEE itttttt!! I wonder how she manages to make the boxes so perfect every month, but she always amazes me leaves me in awe💎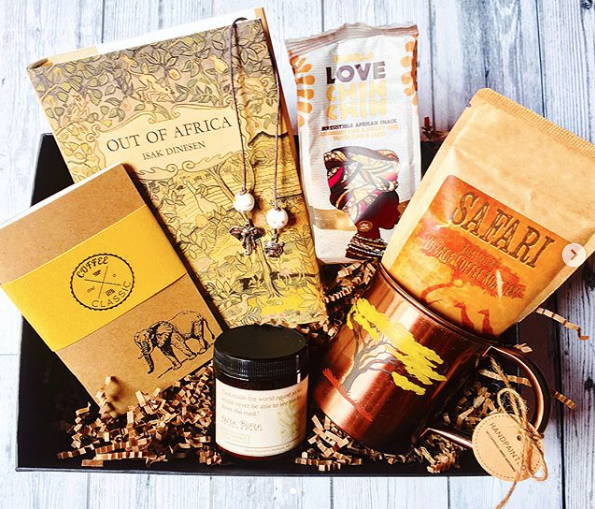 Hello, bookish friends!🌼So I recently got my very first Coffee and a Classic box and I absolutely love every item that this box came with. I got the May non-fiction classic box and the book was Out of Africa by Karen Blixen or as she was also known as, Isak Dinesen. I've never read or have heard of this book before, but after reading the synopsis I am intrigued. Out of Africa is essentially a memoir about Blixen's years managing a coffee plantation in Kenya between the years 1914 to 1931.🌼
These hand-selected classic business books will help provide you with invaluable wisdom, drive and determination to achieve your goals. Our motivational book selections range from self-improvement to finance, from marketing to strategy, and are based not only on our personal favorites, but are also drawn from best-seller lists and recommendations from the best and brightest. 
Eat, sip and read your way into success!
What is in your Coffee and a Classic Book Box? 
Hand-selected Classic Motivational Book 
Fresh Coffee Beans, a Selection of Tea, or Hot Chocolate 
Hand-painted Coffee Mug
Fresh Snack
Personal Note
Can include 1-2 Bookish Items
High-quality Photo Box
We ship out the monthly book boxes on the 4th Monday of each month via USPS priority 2-3 day shipping.
Your shipping label is printed during packing weekend, so you will post likely receive your tracking code 1-2 days before your book box is on the way.
Frequently asked Questions
WHAT MONTH'S BOOK BOX AM I GETTING?
The "subscription batch" for each batch is from the 16th of the month to the 17th of the following month.
This means, for example, we started to take orders for the October Book Boxes on September 17th and closed orders for the October Boxes on the 16th of October.
If you happen to sign up at the beginning of a subscription batch and it is time sensitive please contact us and we can go over some options with you!
CAN I SWITCH MY GENRE OR BEVERAGE SELECTION?
Yes! We understand many of our subscribers have chosen Coffee and a Classic because they love classic books and this means you may already have the upcoming book.
If this is you, we have a Sneak Peek page on our website so you have the chance to see the upcoming book selections. If you already own a copy of the book, are not a fan of the book, or are interested in another genre's selection you can login to you account and change the genre for the month.
WHAT HAPPENS IF I HAVE DAMAGED ITEMS?
We do our very best to pack the boxes to handle the journey from our door to yours, but due to the fragile material of some items things can break.
If you have received incorrect or damaged product please let us know! We will be more than happy to replace it for you as soon as possible.
You can cancel your subscription anytime!
We would love to hear from you as to why you have decided to cancel your subscription or take a break (your to-be-read list can grow fast!).
IMPORTANT NOTE ABOUT CANCELLATIONS
As Coffee and a Classic is a subscription service, cancellations are a bit different than you would expect from a single product purchase meaning a cancellation does not automatically trigger a refund.
A cancellation technically means you have decided you would no longer like your subscription to renew. If you cancel before the monthly renewal takes place you will not be charged for the upcoming box and your subscription will not renew for any future boxes.
If you choose to cancel your subscription after the monthly renewal has taken place (and before you receive the box you have paid for) we will honor what you have paid for and will not renew your subscription in the future.
If you decide to cancel and would like to be refunded before you receive the purchased box please contact us and we will be more than happy to issue you a refund!
(this unboxing if of a STANDARD book box, which includes a snack, mug and photo box in addition to the items in a STARTER box)